Affiliate Links: Some product recommendations on this website may include affiliate or commission links. Using these links does not add anything to your cost. Some of the programs are even going to save you money on your first purchase or initial membership. We do not seek affiliations with or commissions from any product we do not endorse or believe in.
If you're looking for a fun way to stay overnight at wineries and other farm-type locations across the country, consider joining Harvest Hosts. We have enjoyed using this service to discover new places we may not have considered before, not to mention outstanding wines and other products. If you use our affiliate link, you get 15% off the membership price!
Allstays Pro -- campgrounds, fuel, parking, washes and more. This is a good app when you're on the road and need information about where to grab propane, find a dump station, or locate a spot to park overnight. Note that it has a robust web version and a good iOS version, but it is no longer maintained for Android.
If you're looking to travel to "the big game" or attend a sporting event you've always wanted to see, check out PrimeSport for a package that might work for you!
Converting interior lights to LED
We did a conversion on our 2008 Roadtrek 190 Popular, swapping out the original fluorescent light bulbs for LED bulbs. Now, this might sound simple, as in remove one bulb and install another. But when you're changing from fluorescent to LED, you aren't just changing the type of bulbs but the way they are powered, as well.
The project isn't really that difficult, and the results have been great: more light for less battery power, which is a vital measurement if you like to boondock a lot as we do.
A detailed write-up and photos of the conversion are posted at Roadtreking.com, which you can find here: Let There Be Light (For Fewer Watts)
Ari completed a home-study course on RV Maintenance Training and he recommends it for anyone looking to know more about the systems in their RV, how to tackle maintenance issues yourself instead of paying someone else to do it, or if you have an interest in diving deeper into becoming an RV inspector or technician. It's a great way to take a class at your own pace when time permits, right from your own Mac or PC computer. The videos and written documentation provided are a nice package. If you use our link, you have some bonus offers available, as well. If you wouldn't mind doing us a favor, please mention Ari Adler as your referrer when you sign up!
If you like coffee, we have a great resource for you to try! Trade Coffee offers top-rated specialty coffees that are matched to your preferences.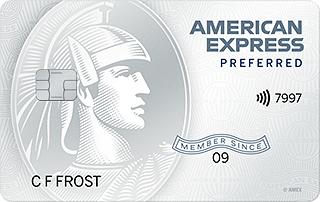 Whenever we buy something, we always try to use our American Express cards. There are multiple versions available to help you earn Amazon reward points or Delta Skymiles points. If you use our referral link, you can earn bonus rewards, plus we get some rewards for the referral. We have owned Amex cards for years and never found a credit card company with better customers service.
Have you tried EBATES? It's super simple to earn cash back on purchases you're going to make anyway! We use EBATES and the cash back can really add up. Use our referral link and you'll get a $10 bonus for trying out the service.
We use a DJI Spark for the awesome drone videos and photos we're able to capture. Check out their entire line of awesome products by clicking on the image above. 
RV and travel books worth reading plus podcasts to listen to on the road:
The RV Entrepreneur with Heath and Alyssa Padgett
Constititutional, a history of the U.S. Constitution and amendments
Check out these great travelers and their stories!
Want to learn more about RV nomads? Are you an RVer who wants to be part of an amazing social network that is about elevating your neighbor rather than berating them? Join us at Epic Nomad Life -- for free!