Maybe you're looking to travel more and finally found that virtual assistant gig you've been seeking.  That's great news -- but now what? How can you stay on top of everything you need to do to make sure your clients get your best effort without becoming buried in paper to-do lists and miscellaneous online tools?
We have found the answer!
Base is the first-ever platform built for assistants and the clients/executives they support, all managed in a dedicated workspace where updates from the tons of tools assistants live in daily can be organized and distributed to executives in an elegant, efficient, and reliable way.
Assistants who use Base in this way future-proof their role by aligning their efforts to company revenue.
For a limited time, when you visit the Base website, use the code BASE-TKR10 for 10% off any paid subscription! 
These Google Maps are clickable! Select a location to find out more about the places we have camped. All of the Centennial Trek locations have YouTube videos available, as do any locations in the map above that are marked in red instead of green. Keep on trekin', and we'll see you out there!! 
Affiliate Links: Some product recommendations on this website may include affiliate or commission links. Using these links does not add anything to your cost. Some of the programs are even going to save you money on your first purchase or initial membership. We do not seek affiliations with or commissions from any product we do not endorse or believe in.
If you're looking for a fun way to stay overnight at wineries and other farm-type locations across the country, consider joining Harvest Hosts. We have enjoyed using this service to discover new places we may not have considered before, not to mention outstanding wines and other products. If you use our affiliate link, you get 15% off the membership price!
Allstays Pro -- campgrounds, fuel, parking, washes and more. This is a good app when you're on the road and need information about where to grab propane, find a dump station, or locate a spot to park overnight. Note that it has a robust web version and a good iOS version, but it is no longer maintained for Android.
When you're traveling and want to take advantage of open wireless networks, do you ever think about the risk you are taking at the same time? We don't because we use the Surfshark VPN.
It's a forward-thinking privacy protection tool that guarantees instant online safety and no-frills usage experience. When it's on, Surfshark encrypts all the data sent via the internet, so no one can see your passwords and private messages, or steal photos, videos, or other sensitive data.
Great service, excellent protection and benefits, and it doesn't slow down your connection. Check it out now with our referral link to get an awesome deal on this super product!
If you're looking for some great hiking poles that can be collapsed for easier travel, we use and recommend Montem Ultrastrong Cork Trekking Poles. When you follow that link, use our code (LNT10) for 10% off your order! 
Whenever we set up camp for a few days, we almost always find a way to hang our BearButt hammocks for a great place to read and relax, aka, take an unplanned nap! ???? We're excited to now be affiliates for BearButt because we really like the quality of their products. Check out their selection here! 
We have been really impressed with Cloudline hiking socks and the ski/snowboard socks for comfort and warmth, so we decided to join the rewards point system. If you use this code, you get 25% off your purchase and we earn some points. Check it out!
Shraderland Designs has Michigan maps and many other states -- we love being able to track where we have camped within the Great Lakes State. Check out their website and use our special discount code of TREKERS20 to receive 20% off!
Ari completed a home-study course on RV Maintenance Training and he recommends it for anyone looking to know more about the systems in their RV, how to tackle maintenance issues yourself instead of paying someone else to do it, or if you have an interest in diving deeper into becoming an RV inspector or technician. It's a great way to take a class at your own pace when time permits, right from your own Mac or PC computer. The videos and written documentation provided are a nice package. If you use our link, you have some bonus offers available, as well. If you wouldn't mind doing us a favor, please mention Ari Adler as your referrer when you sign up!
If you like coffee, we have a great resource for you to try! Trade Coffee offers top-rated specialty coffees that are matched to your preferences.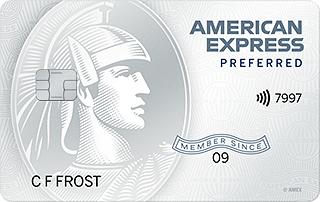 Whenever we buy something, we always try to use our American Express cards. There are multiple versions available to help you earn Amazon reward points or Delta Skymiles points. If you use our referral link, you can earn bonus rewards, plus we get some rewards for the referral. We have owned Amex cards for years and never found a credit card company with better customers service.
Have you tried EBATES? It's super simple to earn cash back on purchases you're going to make anyway! We use EBATES and the cash back can really add up. Use our referral link and you'll get a $10 bonus for trying out the service.
We use a DJI Spark for the awesome drone videos and photos we're able to capture. Check out their entire line of awesome products by clicking on the image above. 
RV and travel books worth reading plus podcasts to listen to on the road:
The RV Entrepreneur with Heath and Alyssa Padgett
Constititutional, a history of the U.S. Constitution and amendments
Check out these great travelers and their stories!
We got smarter, and you should, too! Check out SiteCare from A Fearless Venture and stop worrying about the day-to-day maintenance of your website. They've got your back -- and your backup!